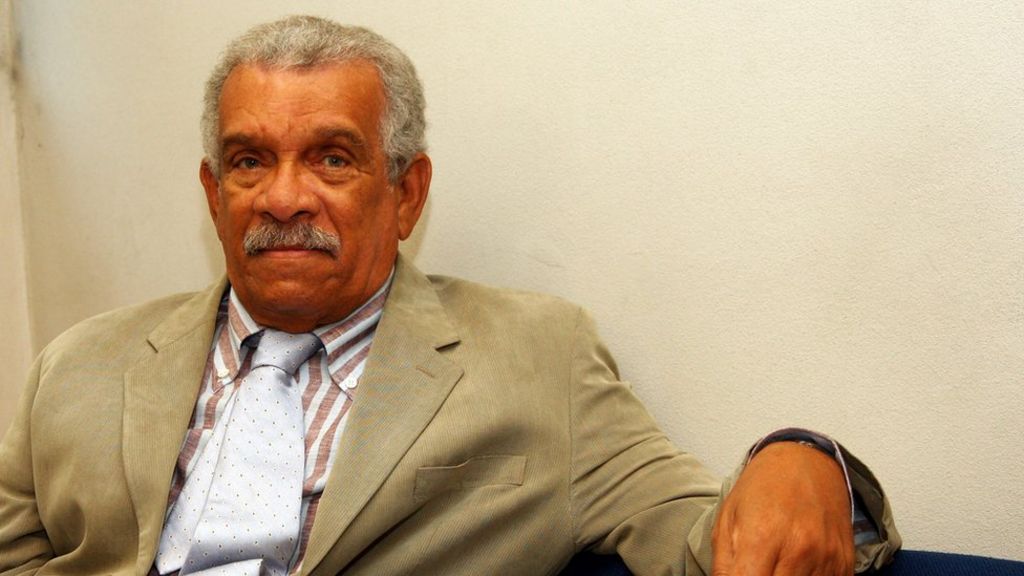 Nobel laureate poet Derek Walcott has died aged 87 at his home in the Caribbean island of St Lucia after a long illness, local media reports say.
He was regarded by critics as one of the greatest Caribbean poets.
The writer's collections include In A Green Night: Poems 1948 – 1960 and his epic work, Omeros, which draws on Homer's Iliad and Odyssey.
He won the Nobel Prize for Literature in 1992 and the TS Eliot Prize for Poetry in 2011.
His winning collection for the TS Eliot Prize, White Egrets, was called "a moving, risk-taking and technically flawless book by a great poet" by the judges.
The poet won many other prizes, including a MacArthur Foundation award – the so-called "genius grant".
Walcott said: "It's nice to get it, because it gives you four or five years of a great deal of security – the tough thing is when it's finished!"
"It has a very bad connotation, this idea of a 'genius' – I'm not denying the fact that I'm prodigious, I'm not denying the fact that I wrote well… to me it's a gift. I feel blessed that I was gifted."
Appearing on BBC Radio 4's Desert Island Discs in 1992, he said he had written as far back as he could remember, and recalled his mother, a schoolteacher, reciting Shakespeare in the home.
His father, who died while he was still an infant, also wrote poetry, he said.
"I heard that kind of sound at home from when I was very young," he said. "I always knew that was what I wanted to do – to write, particularly poetry."
The Cultural Development Foundation of St Lucia has paid tribute to Walcott, saying: "The world has lost one of its noted literary icons."
"Our sympathies extend to St Lucia as a nation, who without doubt are proud and honoured to call him a true son of St Lucia," the organisation said in a statement.
"He was very vocal about the island's culture and heritage and its preservation and his love for St Lucia and the Caribbean was evident in his numerous mentions of 'home' in his work."
Speaking about the shock of returning home to St Lucia, Walcott said: "You had to balance off the beauty of the place with some of the poverty around you."
The Poetry Society described his death as "terrible news" and encouraged others to read his poetry in memoriam.