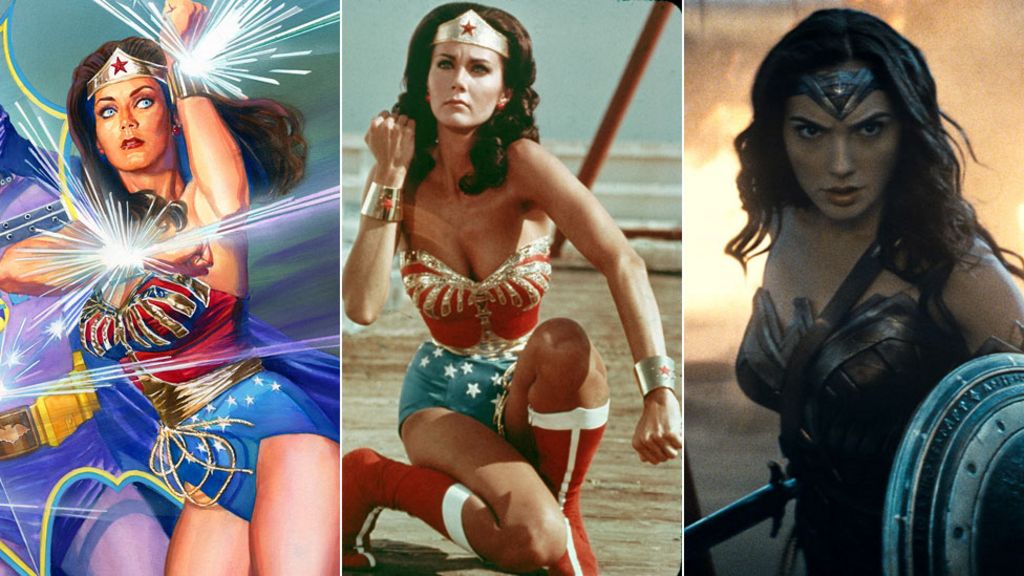 The United Nations (UN) is to name comic book character Wonder Woman as its new Honorary Ambassador for the Empowerment of Woman and Girls.
The UN said the character will be formally sworn in at a ceremony on 21 October at its New York headquarters.
DC Entertainment president Diane Nelson will accept the role for her company's comic book, TV and film character.
The event will also launch the UN's campaign for gender equality and women's empowerment.
It is being sponsored by Warner Bros and DC Entertainment who are supporting the UN and Unicef's year-long campaign.
Other guests will include UN Secretary General Ban Ki-Moon and as-yet unnamed celebrity guests.
The DC comics site hinted these special guests would include those who have played the super-powered Wonder Woman character over the years.
They could include the actress Lynda Carter, who starred in the hit US TV series that ran from 1975-79. Carter's depiction of the superhero is still seen by many as the ultimate Wonder Woman.
The UN has said: "Gender equality is not only a fundamental human right, but a necessary foundation for a peaceful, prosperous and sustainable world.
"Providing women and girls with equal access to education, healthcare, decent work and representation in political and economic decision-making processes will fuel sustainable economies and benefit societies and humanity at large."
Wonder Woman was created by William Moulton Marston and first came to the public's attention in October 1941.
DC Comics said her story was "meant to test her appeal at a time when female superheroes were rare".
When it became clear the public had quickly taken to her, the company decided to give her her own title and independence.
Wonder Woman – an Amazonian from the all-female paradise of Themyscira – masquerades as Diana Prince, whose occupations include an army nurse, until her services are called on by a society in peril.
The character is also marking her 75th anniversary, for which the US postal service will issue four limited edition Wonder Woman stamps.
There is also an upcoming Wonder Woman film starring Gal Gadot of Batman v Superman fame, due out in the UK next year.
Follow us on Twitter @BBCNewsEnts, on Instagram, or if you have a story suggestion email [email protected].